LET'S TAKE THE
OCEAN TO HEART
Join the mission of La Mer Blue Heart
Endless inspiration. Healing energies.
Even our name. The ocean supplies us with all of this and so much more, and in return, we're committed to giving back. Because without the sea, there would be no life—and certainly no La Mer. So for us—and for us all—its protection is personal.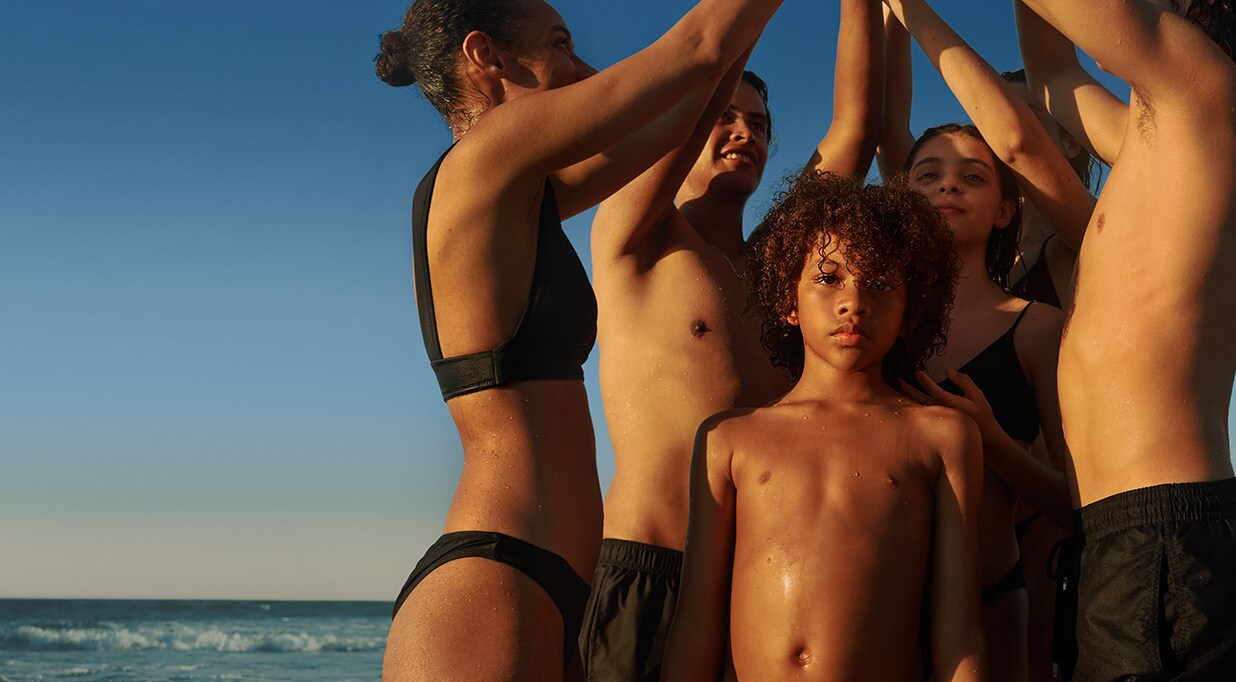 With our Blue Heart initiative, we aim to give back to the ocean which has provided us with so much. Through awareness-raising programs, partnerships with inspiring environmental advocates, and charitable donations through the La Mer Blue Heart Oceans Fund, we're committed to helping protect marine habitats across the globe in hopes of ensuring flourishing seas for generations to come.
HONORING THE OCEAN WITH ACTION
Our community's commitment to conservation
In the journey to protect the living connection we all have to the ocean, we know that even small acts of participation can make a huge impact. Our own La Mer family members are testaments to this fact, proving through their individual pledges that alone, we make ripples—but together, we make waves.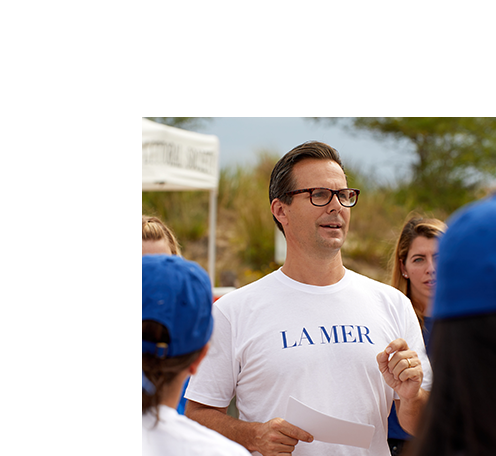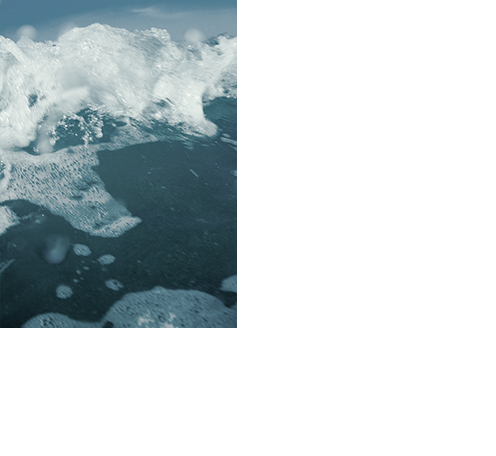 "Our natural awe of the ocean can be transformed into action. Together, we can ensure our communities will enjoy flourishing seas for generations to come."
Justin Boxford,
Global Brand President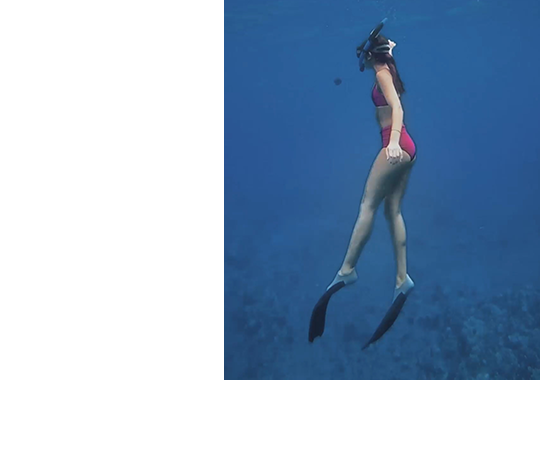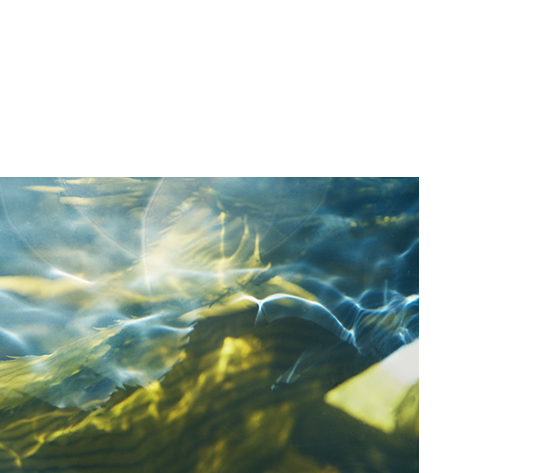 "Being in the water both feels like home and the greatest privilege––a privilege that we still have it, that it still provides, but one we need to spend our lives protecting."
Nina El-Khoury,
Executive Director of Content and Social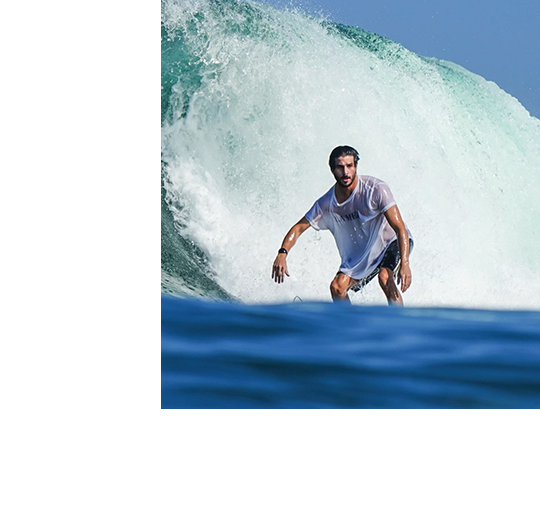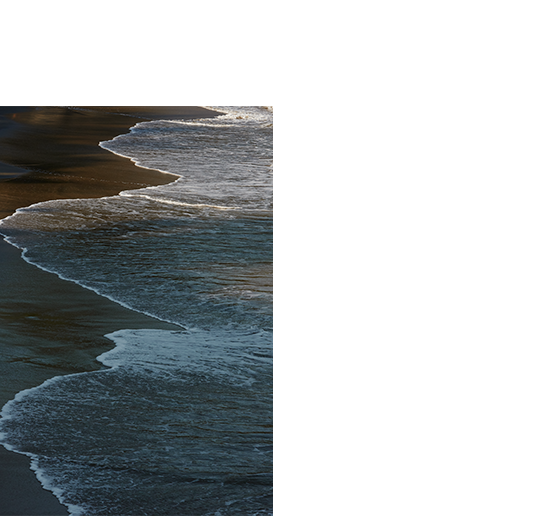 "Blue Heart inspired me to go above and beyond for the ocean: to leave my job at La Mer, further my education in marine sciences, and be an agent of change."
Nico Febres-Cordero,
student and La Mer family member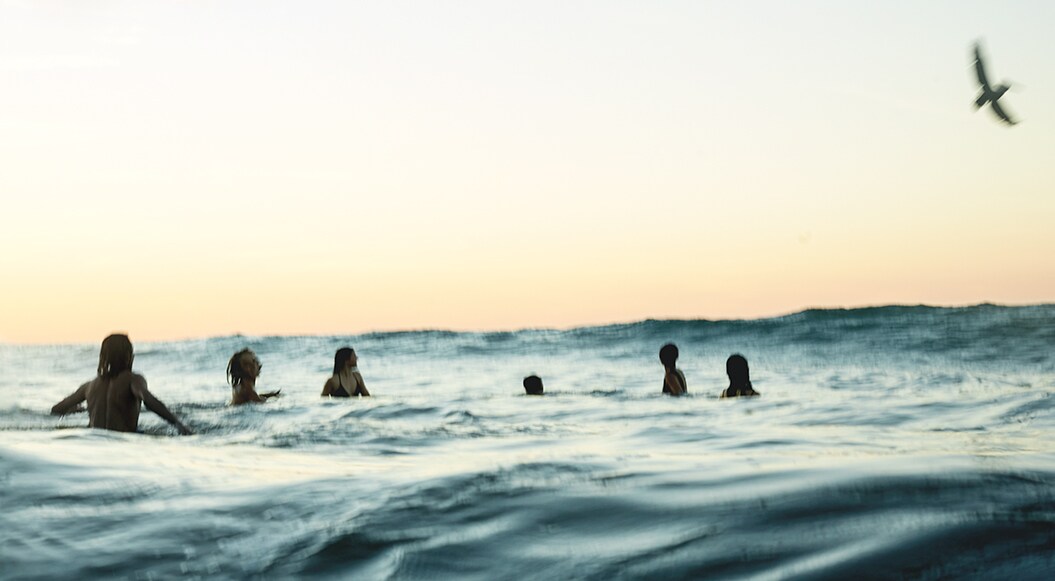 Discover how the La Mer Blue Heart Oceans Fund supports ocean conservation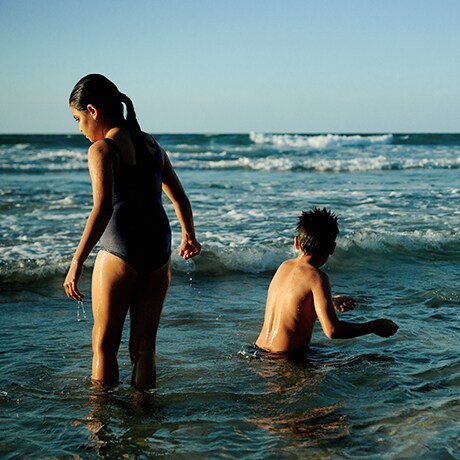 We launched this fund to further our La Mer Blue Heart initiatives, which help support ocean conservation and restoration efforts around the world.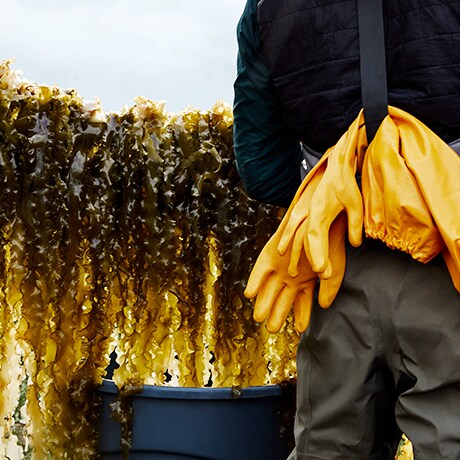 RESTORATIVE OCEAN FARMING
Our support for GreenWave
GreenWave scales the regenerative ocean farming model across North America by partnering with fishermen, Indigenous groups and other under-resourced coastal communities directly affected by climate change. With a grant, we're supporting their goal to plant one million acres of regenerative crops over the next decade.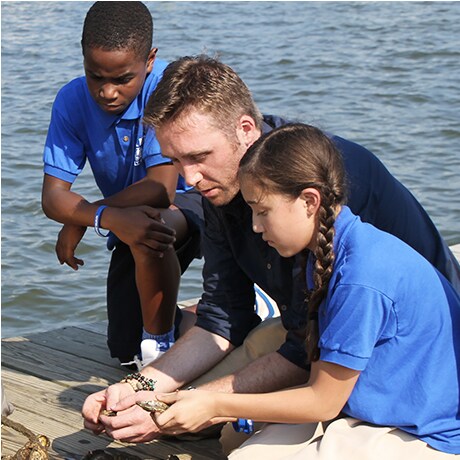 Our support for EarthEcho International
EarthEcho's OceanEcho 30X30 initiative aims to build a global youth movement to protect 30% of our ocean by 2030. Key regions of focus include the Galápagos, Antarctica, coastal California and southeast Florida.
Together, we also launched the Future in the Bag campaign, working with local communities across the United States to reduce the use of plastic bags.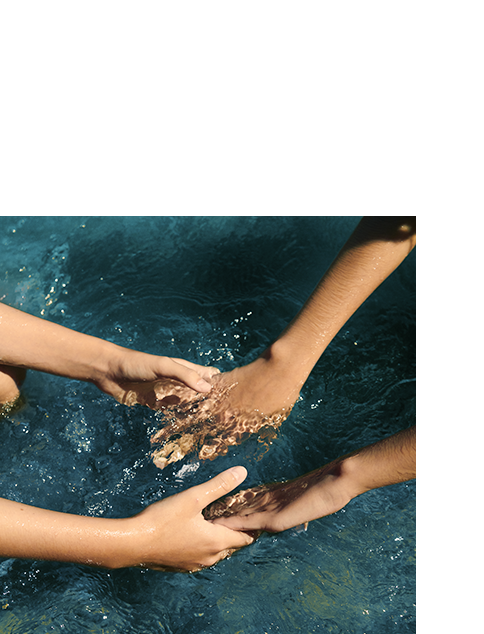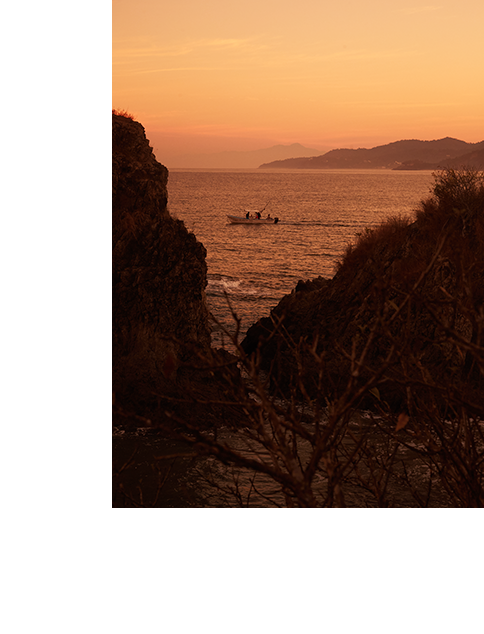 By the end of 2025,
over 75 percent of our product packaging will be recycled, recyclable, reusable, refillable
or recoverable.
BLUE HEART PROGRESS (SO FAR)
A moment to reflect on over 15 years of impacts—with more to come.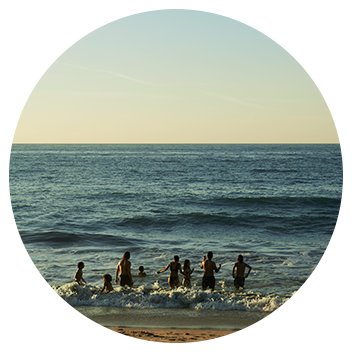 With a grant, La Mer Blue Heart Oceans Fund supports GreenWave's mission to scale regenerative ocean farming to coastal and Indigenous communities around North America.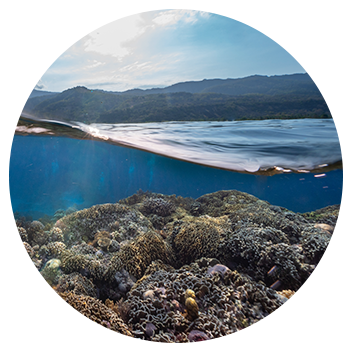 We were proud to support EarthEcho's OceanEcho 30X30 initiative, which aims to build a global youth movement to protect 30% of our ocean by 2030.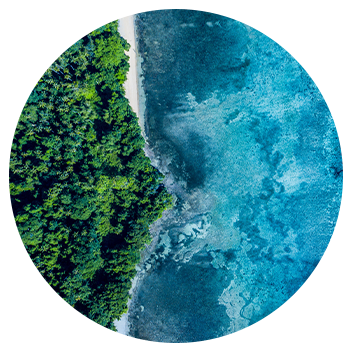 With our assistance, The Nature Conservancy plants 400,000 mangroves in the Caribbean.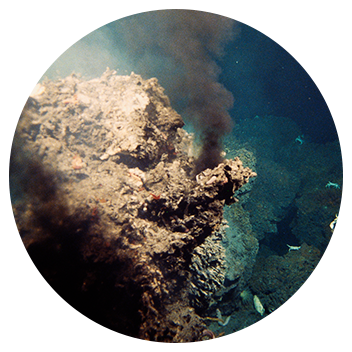 Support for the Oceano Azul Foundation leads to the discovery of the LUSO Hydrothermal Field in the Azores, a unique zone of biological, geological and chemical importance that is now declared a Marine Protected Area.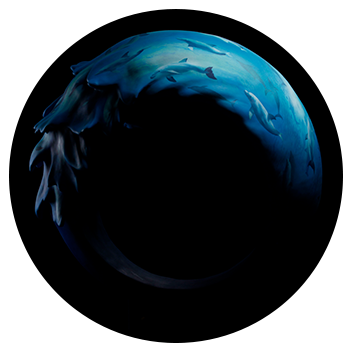 We launch La Mer Blue Heart Oceans Fund as a way to make charitable contributions that support ocean preservation efforts.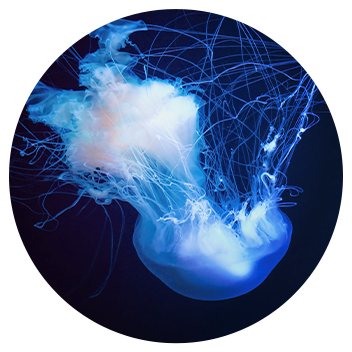 We support two new National Geographic Society Emerging Explorers who are making strides in ocean sustainability research and biofluorescence.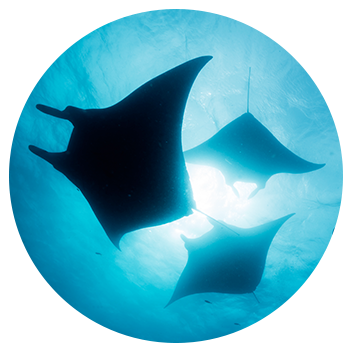 We kick off a 3-year partnership with the National Geographic Society to help support their emerging explorers program.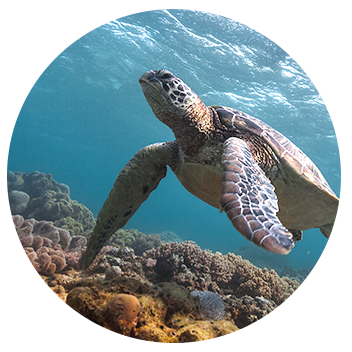 La Mer embarks on an eight-year partnership with Oceana to support Marine Protected Areas. The partnership resulted in the protection of 16.1 million square miles of seafloor habitats.